Inservice: "Come One , Come All, It's Back to School in the Fall!" 8-07-21 Community Connections Library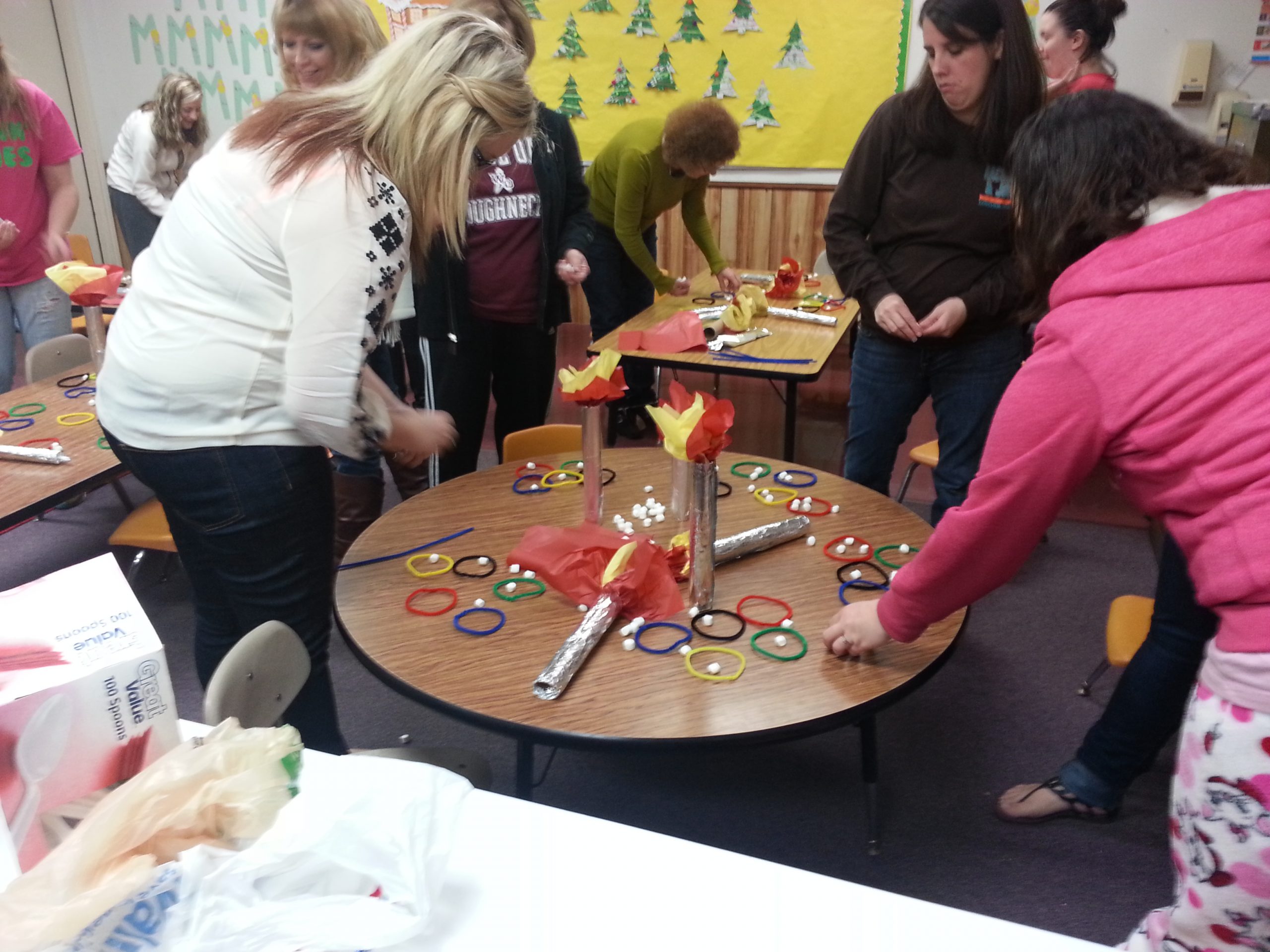 Event Date:
August 7, 2021
Event Location:
Community Connections- Upstairs library
It's That time Again!
Let's Get Ready with Some Fun and Informative Face to Face Training under the Big Top!
August 07, 2021  8:30am – 2:30pm – Come One, Come All, It's Back to School in the Fall! 
Location:  Community Connections Upstairs Library, 501 Pine Tree Road, Longview, TX. 75604
Please park in second parking lot. Follow signs for main entrance. Go in double doors and go to the second hallway to the Library. Wear comfortable clothes. Bring snacks and drinks if you wish.
Hours: 6 hour face to face with a 2 hour self-instructional study for 8 hours of training
Cost: $40.00 includes a hot lunch of chili cheese nachos, Frito pie, snacks and dessert
Sorry, no childcare or refunds.                 
                   
This workshop is designed to make back to school a breeze for teachers and students and give them the tools they need for a successful year using a fun, circus theme!
  Learning Objectives:
Successful participants will learn:
Child Growth & Development including:

Early brain development  
Physical, cognitive and social- emotional domains of development

 Strategies to assist each child to develop to their full potential using effective teacher interactions  
Strategies to become a responsive caregiver using positive guidance
Signs, treatment and prevention strategies for SIDS, Shaken Baby Syndrome, Child Abuse Awareness and Abusive Head Trauma
Fun, circus themed age appropriate songs, crafts and activities to make back to school fun!
This workshop will satisfy annual face to face training requirements for:
Safe Sleep Practices/SIDS
Shaken Baby Syndrome
Early Brain Development
Abusive Head Trauma
Child Maltreatment
Positive Guidance
Child Growth and Development
Teacher Child Interaction
Age-Appropriate Curriculum 
The 2 hour Self- Instructional study will cover the following topics:
Preventing and controlling the spread of communicable diseases, including immunizations and COVID-19 Update
Preventing and responding to emergencies due to food or an allergic reaction
Handling, storing, and disposing of hazardous materials
Speaker: Amy Wingfield, M.Ed


 
Welcome Back Amy Wingfield!
Amy has returned to us as a Master Trainer and TECPDS Workshop Presenter. This is Amy's 30th year in education. Amy strives to serve her community through education and enjoys sharing her experiences and journeys along the way.
Her Early Childhood experience includes:
Owning her own Registered Family Day Home
Working as a Client Specialist for CCS
Pre-K Teacher for East Texas Christian School
100+ hours as a volunteer at Longview Regional's Birthplace
Over 15 years home-schooling
EDUCATION:
M.Ed ESL – SHSU
B.A.A.S. Child Development – SFA
Texas Reading Academy
Reading by Design Dyslexia
TECPDS Master Trainer #2118
Texas Certified Teacher EC-6 Generalist /ESL, 4-8 ELAR, All Level SPED
Don't miss this fun and interactive workshop!                         
Deadline to register is August 2, so don't delay, register today!
Sorry, this event is expired and no longer available.