ASHI and American Heart Association BLS CPR/AED/ First Aid Training Available through Innovative Health Solutions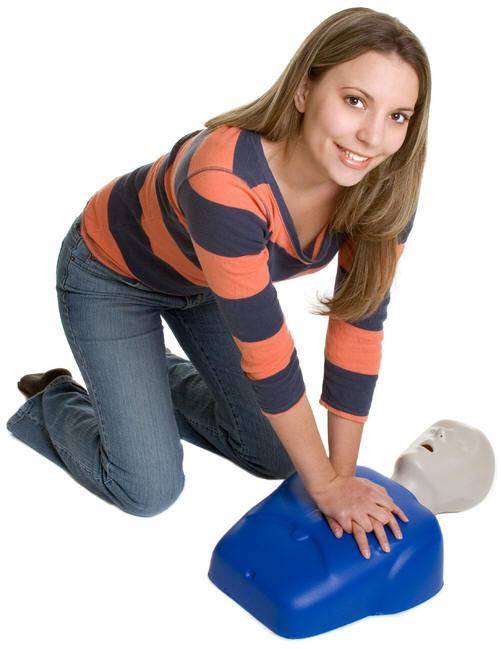 Innovative Health Solutions offer American Heart Association (AHA) and American Safety and Health Institute (ASHI) CPR and first aid courses. IHS staff are certified, experienced instructors in both programs.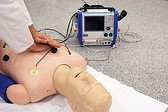 American Heart Association CPR Courses:
Heartsaver® Courses are for anyone with limited or no medical training who needs a course completion card for a job or other requirements. These courses are also designed to meet OSHA requirements. For many of our courses, students receive a course completion card that is valid for two years. Heartsaver classroom courses feature group interaction and hands-on practice and feedback from an American Heart Association Instructor. Classroom courses may be conducted onsite at the company's location or at the Community Connections building in Longview, Texas.
Heartsaver® First Aid *- teaches basic first aid principles for common emergencies such as bleeding , severe allergic reactions and much more.
Heartsaver® CPR AED *- teaches adult, child and infant CPR, use of the AED and the Heimlich Maneuver for relieving foreign body obstructions(choking)
Heartsaver® First Aid CPR AED *-this course teaches adult, child and infant CPR CPR,AED, Heimlich Maneuver and basic first aid principles in one class
Heartsaver® Bloodborne Pathogens –teaches students to protect themselves from blood and body fluids that carry diseases.
Heartsaver® Pediatric First Aid CPR AED-uses pediatric scenarios to teach CPR for adults, children and infants, Heimlich Maneuver, the use of the AED and basic first aid skills
BLS Healthcare Provider Course – Basic Life Support training reinforces healthcare professionals' understanding of the importance of early CPR and defibrillation, basic steps of performing CPR, relieving choking, and using an AED; and the role of each link in the Chain of Survival. * Course updated with 2010 AHA Guidelines for CPR & ECC * Information obtained from the American Heart Association website. For more information on American Heart Association courses, please visit the American Heart Association website at http://www.heart.org/HEARTORG/CPRAndECC/CPR_UCM_001118_SubHomePage.jsp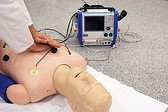 American Safety and Health Institute (ASHI) CPR/AED Courses
ASHI's training programs are nationally recognized and are endorsed, accepted, approved or meet the requirements of nearly 1000 state regulatory agencies and occupational licensing boards, including those licensing Emergency Medical Service providers, physicians, pharmacists, dental health professionals, child care providers, law enforcement officers, school teachers, and many others. ASHI's resuscitation programs for basic and advanced life support conform to national standards and are based on the same scientific guidelines and treatment recommendations used by the American Heart Association (AHA) and American Red Cross (ARC) for course development. ASHI professional resuscitation programs meet the requirements of the Joint Commission and the Commission on Accreditation of Medical Transport Services.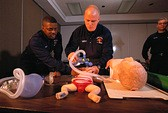 ASHI courses offer an opportunity to digitally download the student manuals to smart phones and computers so the materials are available when needed. All ASHI Blended Learning G2010 programs follow the 2010 ECC guidelines. ASHI offers onsite and online blended CPR training. Benefits of ASHI blended training: Students access online course materials from any computer at any time, and then complete their learning with an Innovative Health Solutions instructor-led, in-class skills sessions. ASHI blended classes are the perfect training solution for:
Students who want the convenience of learning online
Employers who need to minimize employee time away from the work station
Scheduling convenience – students can complete their online course content when it best fits their schedule.
The following courses are offered onsite or blended for your company's convenience and include the same information covered in the comparable American Heart Association courses:
ASHI CPR and AED
ASHI Basic First Aid
ASHI Pediatric CPR, AED and First Aid
ASHI CPR, AED, and First Aid Combo Course
CPR Pro – for health care providers