In-service: Director's Round Table 9-18-2021 Community Connections Library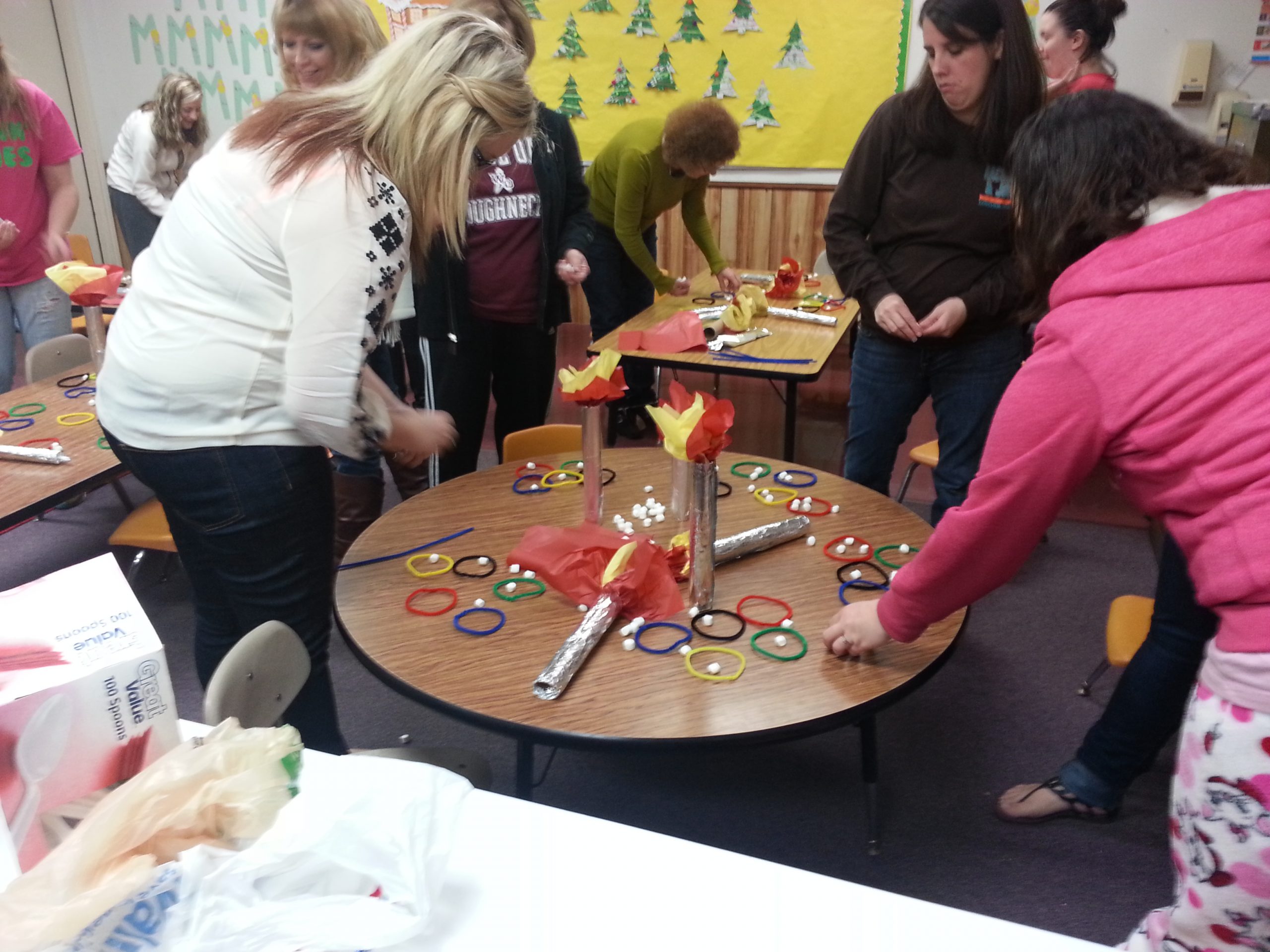 Event Date:
September 18, 2021
Event Location:
Community Connections- Upstairs library
                             
Are you a Child Care Director or Associate Director?
Would you like to network with other Directors while earning your annual training hours ?
Then this "Director's Round Table" Workshop is for you!
Date and Time: 09/18/2021 8:30AM-12:30PM
Location: Community Connections Upstairs Library, 501 Pine Tree Road,  Longview, TX. 75604
 Please park in second parking lot. Follow signs for Main Entrance. Go in double doors and go to the second hallway to the Library. Wear comfortable clothes. Bring snacks and drinks if you wish.

Learning Objectives:
Successful participants will:
Share successful strategies to implement the new 2021 Child Care Regulation Minimum Standards relating to nutrition, activity and screen time

Brainstorm strategies and policies to reduce COVID transmission in the center and classrooms
Share with one another what policies and practices you've put in place during this last year and what changes you've made to keep the children and your staff safe.

Learn new and fun ways to promote camaraderie and show appreciation to your staff.
Discuss training format and services you would like IHS to provide 
Hours: 4 hour face to face with a 2 hour self-Instructional Study= 6 hours of training
**The Two Hour Self-Instructional Study will provide practical strategies to reduce back to school and classroom stress**
Cost: $30.00 – snack included
Sorry, no childcare or refunds.
Speaker: Amy Wingfield, M.Ed


Amy is a Master Trainer and TECPDS Workshop Presenter. This is Amy's 30th year in education. Amy strives to serve her community through education and enjoys sharing her experiences and journeys along the way.
Her Early Childhood experience includes:
Owning her own Registered Family Day Home
Working as a Client Specialist for CCS
Pre-K Teacher for East Texas Christian School
100+ hours as a volunteer at Longview Regional's Birthplace
Over 15 years home-schooling
EDUCATION:
M.Ed ESL – SHSU
B.A.A.S. Child Development – SFA
Texas Reading Academy
Reading by Design Dyslexia
TECPDS Master Trainer #2118
Texas Certified Teacher EC-6 Generalist /ESL, 4-8 ELAR, All Level SPED
Don't miss this fun and interactive workshop!                         
Deadline to register is September 10,2021, so don't delay, register today!
Sorry, this event is expired and no longer available.